Resilient Women Thrive In The Energy Industry
Develop your resiliency with a course based on neuroscience and social psychology.
You're about to develop deep, life-changing skills and resilience relevant to your thoughts, emotions, and behaviors.
Based on 24 years of real-life experience working as an undercover and espionage agent for the FBI – and backed up by psychology and neuroscience – The Secrets of a Strong Mind® on-demand online course will help you overcome any challenge you may face in the energy sector.
Energy has become a hot topic in recent times. With the energy crisis in Europe, power cuts in states across the U.S., and extreme weather events increasing the energy load, the energy sector can be a stressful industry.
To add to that, we're experiencing economic uncertainty, political tension, and a global pandemic.
Mental toughness is the ability to manage your thoughts, emotions, and behavior in ways that set you up for success. It's the resilience you need when faced with adversity and has become more important than ever before. Being resilient will help you face any challenge with confidence – which will help you flourish in the demanding energy sector.
Resiliency will help you succeed in your professional life, but it will help you flourish in your personal life, too.
Do you know those people who seem to have it all together? The successful career, the supportive friend group, the loving family. Something these people all share is mental toughness – resilience in the face of adversity.
The good news is that that can be you. A strong mind is not something we're born with, but something we develop.
Are you mentally strong? Take this free, evidence-based Mental Toughness Assessment.
You can spend decades developing mental toughness in high-stress situations as I did. Or you can develop it in just 5 minutes a day from the comfort of your favorite chair.
Can You Spare 5 Minutes To Develop Your Persistence and Determination?
The Secrets of a Strong Mind® course is broken down into 5-minute lessons, so you can develop your grit whenever you have five spare minutes in your daily flow of work.
The entire course is delivered completely online. All you need is a mobile device.
You might think you can't learn much in five minutes. However, the evidence is starting to pile up proving that learning in short, 'bite-sized' chunks makes it easier for you to learn and retain new information.
This is especially true for busy professionals in demanding industries with increasing workloads – like the energy sector.
For this reason, Bite-Sized Learning is poised to develop into a critical component for workplace training and higher education.
By structuring The Secrets of a Strong Mind® course with the Bite-Sized Learning approach, you can develop your resilience in only five minutes a day.
The Secrets of a Strong Mind® course has been approved for 17 CEUs/CPEs available for CPAs, engineers, and HSE professionals.
Developing your grit will have untold benefits for your personal and professional life. Enrolling in The Secrets of a Strong Mind® course will improve your qualifications and aid you in continuing your education relevant to your industry.
Are you ready to transform your life by developing your mental toughness?
17 CEUs/CPEs available for CPAs, Engineers, and HSE professionals.



Look Inside: Click on the Module titles below to see what you will learn
Module 1. Positive Thinking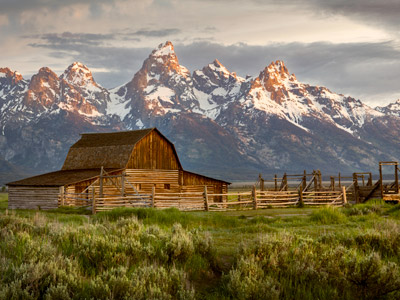 This module is an antidote to the coddling, let's-all-feel-great-all-the-time mindset that has become a substitute for positive thinking in today's society. Instead, we'll use scientific research to help find ways to power through the crap that inevitably shows up in life.
Learn evidence-based ways to deal with your negativity bias.
Recognize how to Hunt The Good Stuff.
Learn how neuroscience can help prevent negative thoughts from taking over.
Explore the stark difference between positive thinking and optimism.
Look at the power of negative thinking.
Understand how gratitude can change your attitude.
Module 2. Resilience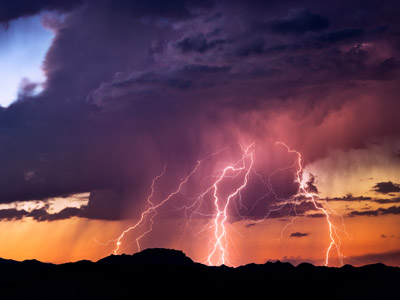 General George Casey told researchers he wanted a fighting force that could bounce back and cope and asked them to devise a program to enhance resilience. In this module, I share the categories they focus on: 1) attitude toward failure, 2) the quality of their relationships, and 3) the hope they have for themselves and the world.
Many people believe that if they don't learn resilience as a child, they can't learn it as an adult. But science shows that is not true, which is why the U.S. Army now requires soldiers to "learn" how to be resilient after their deployments.
Understand why the way in which you deal with failure will be how you achieve success.
Examine why spiritual connections help identify one's purpose, core values, beliefs, and life vision.
Recognize why people lose hope when they are sucked in by the relentless pursuit of happiness.
Look at reasons social ties are essential in building resilience.
Module 3. Real-time Resilience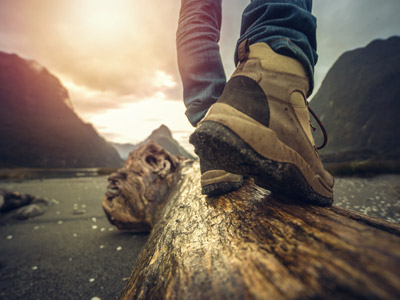 It takes real-time resilience to land on your feet when confronted with the unknown. It requires an internal focus of control. People who are resilient believe they, and not their circumstances, will determine their achievements in life. Resilient people are mentally tough because they believe they can overcome their circumstances rather than expect their circumstances to change.
Look at scientific ways to deal with stress.
Learn tips on how your brain can make you more resilient.
Recognize ways to be smart in the way you embrace risk.
Learn how to harness your self-talk dialogue when stressed.
Module 4. Standing Firm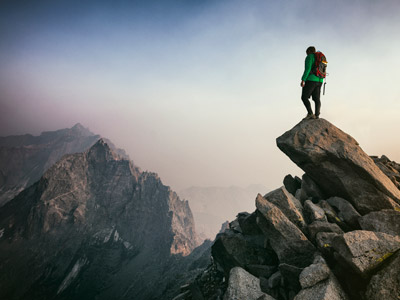 People who stand firm have grit. They want to better themselves rather than complain about what they don't have in life. Grit can be defined as perseverance for long-term goals. Grit is, in fact, the best predictor of success.
Realize why people with grit understand their purpose in life.
Explore the difference between purpose and passion.
Understand why boldness comes from your head, while courage comes from your heart.
Learn what the Stoics can teach you about determination.
Module 5. Emotions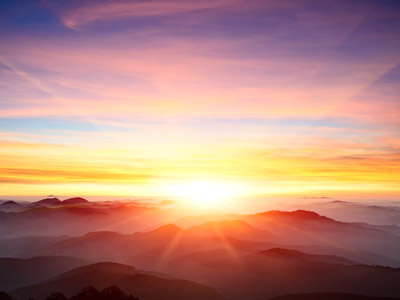 Emotions can be inconvenient because they often warp into difficult ones like embarrassment, remorse, and guilt. Today's society doesn't want us to deal with negative emotions because they might make us feel bad—but that's the point! If we're a jerk, guess what? Our conscience will remind us, often and with intensity, that it is not okay. We want to move toward what feels good, and away from what feels bad. It's normal. But we need to understand that emotions connect us to things in life that are important to us.
Recognize that healthy people need both positive and negative emotions.
Accept why you need to place yourself in situations where you'll experience both good and bad reactions.
Learn why it's critical that the thinking brain learns how to communicate with the feeling brain.
Understand why it's important to express both positive and negative emotions.
Module 6. Thinking Traps
The graphic design of our minds creates thinking traps that affect our perceptions of reality. Understanding these traps and biases is important if we want to build a strong mind. Many of us miss tremendous opportunities and experiences because we've chosen to walk away when faced with uncertainty. We default to thinking traps that are deeply ingrained in our brains. If we're not careful, they can take us down a path in life that we haven't truly chosen for ourselves.
Understand how neuroscience explains why your memories are fallible and your recollection of the past is not always accurate.
Learn how psychologists have identified innate biases that contribute to bad decisions.
Learn how a weaker person needs things a certain way, while a person with a strong mind knows how to make the most of all situations.
Realize how adversity is a challenge that propels strong minds into action.
Module 7. Stress and Anxiety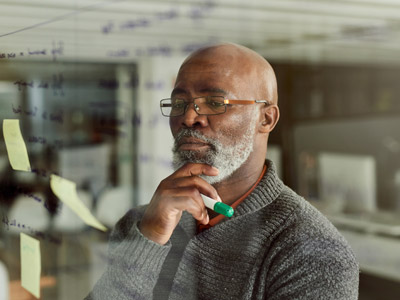 Many of history's greatest thinkers were the product of pandemics, social unrest, and economic turmoil. This is how wisdom takes root because we finally take the time to question assumptions about ourselves and the life we lead. Times of stress and anxiety can give us permission to explore all the "givens" in our lives. We can take a step back to see ourselves with more clarity.
Understand why multitasking is a lie that women get sucked into – and the science behind it.
Learn the science behind visualizing your success.
Recognize how self-talk can sabotage you and how to control it.
Use neuroscience to organize your day.
Module 8. Self-Awareness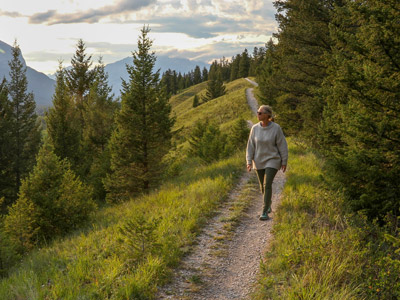 Like it or not, the more you know about yourself, the better and faster you can adapt to the changes that happen in business and life. Self-awareness is not self-absorption. Self-awareness assumes that you'll collect information and insights about yourself so you can make improvements.
Examine the science behind why you need to revisit your belief systems on a regular basis.
Understand the psychology behind self-deception.
Take a closer look at why good values are essential to live a life of meaning and purpose.
Recognize the role that values play in the direction of your life.
Learn why authenticity takes both honesty and courage.
Enroll in The Secrets Of A Strong Mind® course now
What Makes Secrets of a Strong Mind® Different?

Quantifiable Results

Consume in 5-minute bite-sized lessons

Told with real-world stories based on former FBI special agent training, field experiences, and growing up on a cattle ranch in Wyoming

Explore at your own pace

Evidence-based
WEN Partnership with Secrets of a Strong Mind®
Level 1—Complete WEN Package at the special rate of $1,497—normally lists at $1,997
Level 2—WEN Starter Package for $299 for one module, which lists for $500

Mental toughness is believing you will prevail in your circumstances rather than believing your circumstances will change.
— Larae Quy
What others say about the course
Want to know how the course has helped others like you?

"Secrets of a Strong Mind is very well-distilled into small digestible packages."
– Kirk Hjelte Waltz, Director, Environmental Consulting at ABS Group

"LaRae Quy is an engaging leader who draws from her twenty-four years of experiences as an FBI agent. Her stories and examples help her audience understand how they can be mentally tough and create a resilient mindset, something everyone needs right now."

– Samantha Parish, Principal, Deloitte Financial Advisory Services LLP
Registration Single Module
"*" indicates required fields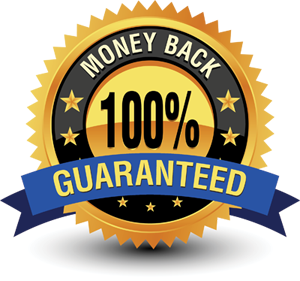 Try Secrets of a Strong Mind Course risk free for 15 days!
We don't expect you to say YES immediately–just say MAYBE. You will have access to everything for 15 days from the date of purchase–risk free.
If after 15 days you don't see the value of our program, you can get a refund of the full purchase price with one click. With our Refund Page there are no problems, emails, or phone calls. Just a full refund–no questions asked.