An opportunity to focus on wellness 5 minutes at a time
Welcome, Physicians of The Texas Medical Association
You're about to develop deep, life-changing skills and resilience relevant to your thoughts, emotions, and behaviors.
Based on 24 years of real-life experience working as an undercover and espionage agent for the FBI – and backed up by psychology and neuroscience – the Secrets Of A Strong Mind® on-demand online course will help you overcome any challenge you may face as a physician.
You know better than anyone that healthcare workers have had a challenging few years.
As if record inflation, a fragile economy, and political upheaval aren't enough – you've been on the frontline of a global pandemic, too.
The result is that leadership and physician fatigue are at an all-time high. It's not your fault, but the good news is there's something you can do about it.
Developing your mental toughness will help you deal with life's challenges with confidence. Mental strength will reduce leadership and physician fatigue in your practice. And you'll uncover deep values to lead with ethics and integrity along the way.
There's a lot to learn in this course. To make it more digestible, it's broken down into 5-minute, 'Bite-Sized' lessons. So you can develop your mental toughness on your commute, on your break, or right now.
To get started, take the mental toughness assessment by clicking the link below.
17 CEUs/CPEs available for CPAs, Engineers, MDs, RNs, and HSE professionals.
What Is Bite-Sized Learning?
In a nutshell, Bite-Sized Learning (BSL) is digesting new information in short, 'bite-sized' lessons.
The evidence is starting to pile up proving that Bite-Sized Learning is a superior way to absorb and retain new information. This is especially true for residents, students, professors, and experienced physicians with increasing workloads.
The Secrets Of A Strong Mind® course is based on BSL principles. Each lesson takes 5 minutes to complete. This means each lesson gets a high level of engagement and will have a positive impact on your attitude.
For this reason, a growing number of medical facilities are using BSL to keep their physicians' education current, including:
The Johns Hopkins University School of Medicine
Winchester Medical Center
Duke University Health System
Ohio Academy of Family Physicians
Emory University School of Medicine
And now the Texas Medical Association is joining that list, too.
To learn more about how BSL can benefit you as a physician, click the link below.
[Learn more about Bite-Sized Learning for physicians]
I'm happy to have the Texas Medical Association on board for The Secrets Of A Strong Mind® course. I look forward to helping you develop your mental grit. And it's my wish that this will improve physician retention, attract top talent, and cultivate a positive culture at Texas Medical Association.
What others say about the course
Want to know how the course has helped others like you?

"Secrets of a Strong Mind is very well-distilled into small digestible packages."
– Kirk Hjelte Waltz, Director, Environmental Consulting at ABS Group

"LaRae Quy is an engaging leader who draws from her twenty-four years of experiences as an FBI agent. Her stories and examples help her audience understand how they can be mentally tough and create a resilient mindset, something everyone needs right now."

– Samantha Parish, Principal, Deloitte Financial Advisory Services LLP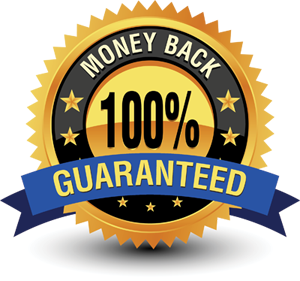 Try Secrets of a Strong Mind Course risk free for 15 days!
We don't expect you to say YES immediately–just say MAYBE. You will have access to everything for 15 days from the date of purchase–risk free.
If after 15 days you don't see the value of our program, you can get a refund of the full purchase price with one click. With our Refund Page there are no problems, emails, or phone calls. Just a full refund–no questions asked.