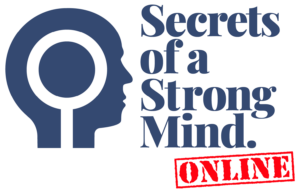 Do you focus on values as a leader?
Do you make the most of what you are given?
Are you hungry for change?
Do you know those people who seem to have it all together? The successful career, the supportive friend group, the loving family. One thing these people all share is mental toughness – resilience in the face of adversity.
The good news is that that can be you. A strong mind is not something we're born with, but something we develop.
The skills that make a great FBI agent are the same skills that make a great leader.
In my Secrets of a Strong Mind online training course, not only do I teach you how to master these skills, I also share other skills I learned as an FBI agent so you can become a strong and resilient leader. This is what the 2023 WEN Leadership Secrets program is offering you.
In this short video I'll share insider secrets to become even more resilient, based on neuroscience and social psychology.
Develop Your Persistence and Resilience In As Little As 5 Minutes A Day
You can spend decades developing mental toughness in high-stress situations as I did. Or you can develop it in just 5 minutes a day from the comfort of your favorite chair.
Based on 24 years of real-life experience working as an undercover and espionage agent for the FBI – and backed up by psychology and neuroscience – the Secrets of a Strong Mind on-demand online course will help you overcome any challenge you may face in the energy sector.
Energy has become a hot topic in recent times. With the energy crisis in Europe, power cuts in states across the U.S., and extreme weather events increasing the energy load, the energy sector can be a stressful industry.
To add to that, we're experiencing economic uncertainty, political tension, and a global pandemic.
Mental toughness is the ability to manage your thoughts, emotions, and behavior in ways that set you up for success. It's the resilience you need when faced with adversity and has become more important than ever before. Being resilient will help you face any challenge with confidence – which will help you flourish in the demanding energy sector.
Resiliency will help you succeed in your professional life, but it will help you flourish in your personal life, too.
The Secrets of a Strong Mind course is broken down into 5-minute lessons, so you can develop your grit whenever you have five spare minutes in your daily flow of work.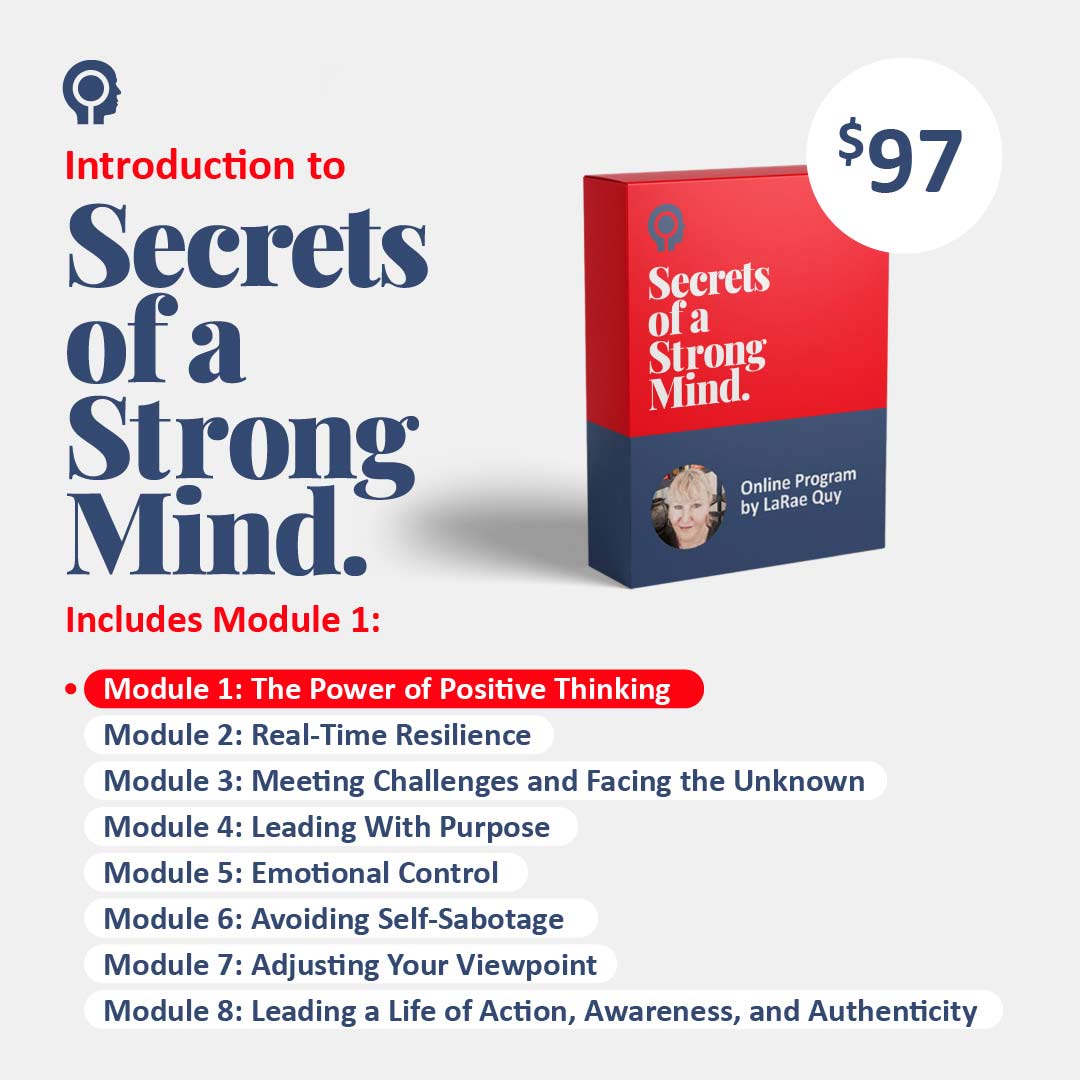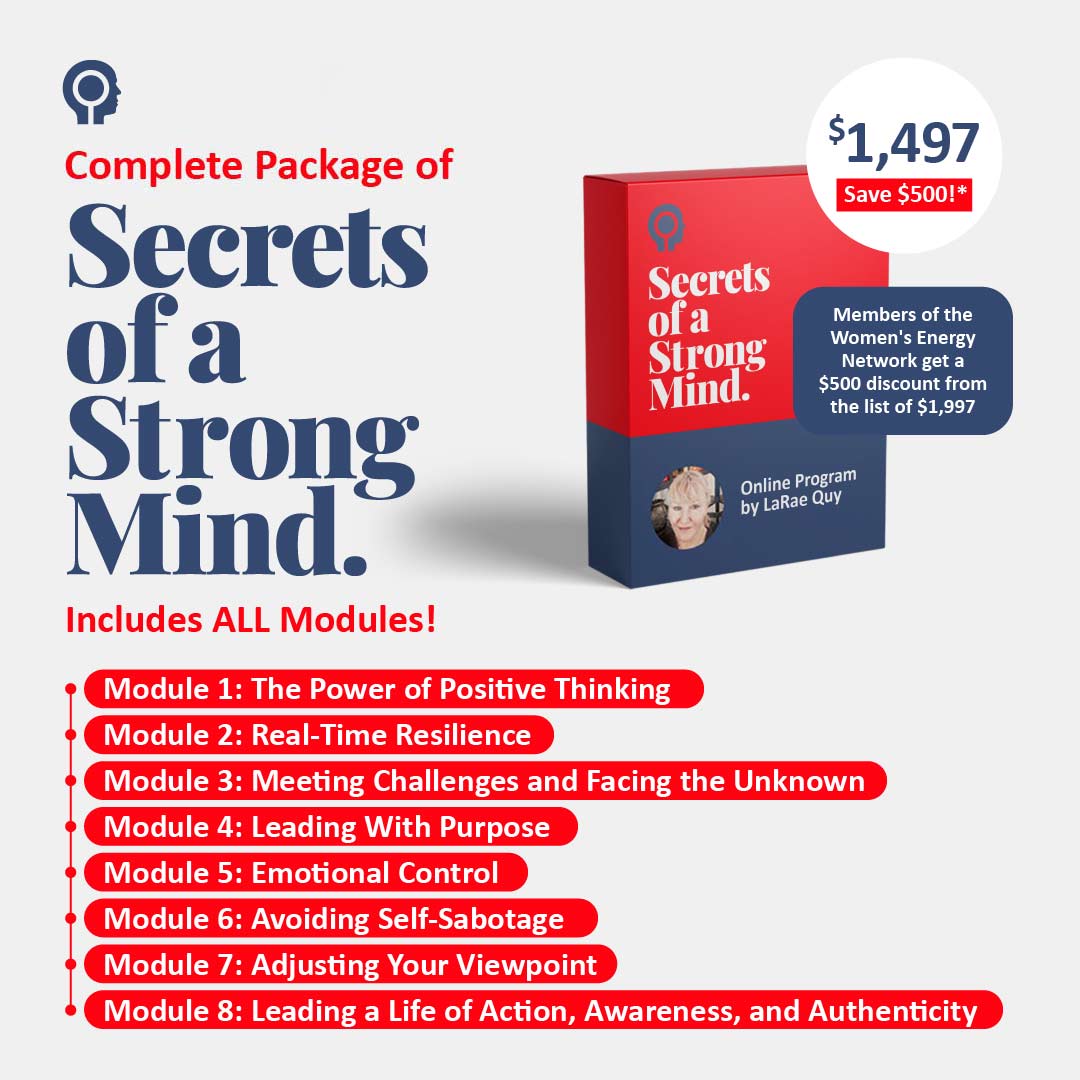 The entire course is delivered online, and includes three bonus team coaching sessions at 12:00 EST on:
1. May 18, 2023 – Real-Time Resilience
2. July 19, 2023 – Thinking Traps
3. October 18, 2023 – Persistence and Grit.
This is a value of $500 you receive Free at no charge to you as a bonus for signing up for Secrets of a Strong Mind. All you need is your smart phone or a mobile device.
You might think you can't learn much in five minutes. However, the evidence is starting to pile up proving that learning in short, "bite-sized"-chunks makes it easier for you to learn and retain new information.
This is especially true for busy professionals in demanding industries with increasing workloads – like the energy sector.
For this reason, Bite-Sized Learning is poised to develop into a critical component for workplace training and higher education.
By structuring The Secrets of a Strong Mind course with the Bite-Sized Learning approach, you can develop your resilience in only five minutes a day.
The Secrets of a Strong Mind course has been approved for 17 CEUs/CPEs available for CPAs, engineers, and HSE professionals.
Developing your grit will have untold benefits for your personal and professional life. Enrolling in The Secrets of a Strong Mind course will improve your qualifications and aid you in continuing your education relevant to your industry.
Are you ready to transform your life by developing your mental toughness?
Copyright 2023 – LaRae Quy – All Rights Reserved
Secrets of a Strong Mind® Course Preview
Secrets of a Strong Mind® provides 8 short online modules divided into 5-minute videos with worksheets for you to complete in your own time. This bite-sized learning program provides you the tools to develop the skills to build your confidence and create the resilience to help you navigate the most demanding challenges you will face with a more direct, positive, and healthy approach. Read below for a description of each module and a brief video introducing Modules 1 through 8.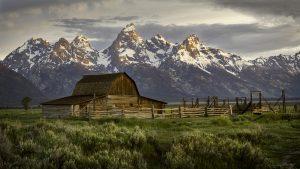 Module 1: The Power of Positive Thinking
Set healthy expectations while planning constructively for roadblocks. Hunt the good stuff in life, face your fears, and deal wisely with negative emotions.
Introduction to Modules 2 through 8 WEN
View a brief introduction to Modules 2 through 8 of the Secrets of a Strong Mind Online Course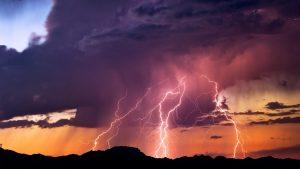 Module 2: Real-Time Resilience
Get comfortable with failure. Cultivate resilience by embracing the things in life that matter to you, while rejecting toxic pursuits and relationships that hold you back.
Module 3: Meeting Challenges and Embracing the Unknown
Firmly respond to every hardship. Develop a mentality that is patient, positive and prepared for when projects or life events don't go exactly as expected.
Module 4: Leading With Purpose
Discover and explore your purpose in life, not just stuff you're passionate about. Transform into a courageous war-horse that perseveres through any difficulty.
Module 5: Emotional Control Preview
Be the captain of your emotional ship. Evolve into a leader that learns from negative emotions and experiences, as opposed to succumbing to them.
Module 6: Avoiding Self-Sabotage Preview
The notes module allows learners to take notes during their course and then export their notes at the end of their course.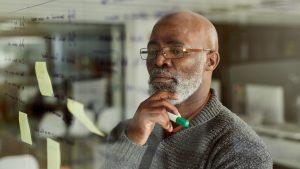 Module 7: Adjusting Your Viewpoint Preview
Decrease anxiety and stress by learning to better organize your day and plan for the occasional, but inevitable obstacle.
Module 8: Leading a Life of Action, Awareness, and Authenticity Preview
Experience a truly authentic version of yourself. Develop adaptability skills, plus confidence and an appreciation for challenges that will always make you dependable to others (and yourself).