Module 4: Leading With Purpose
Discover and explore your purpose in life, not just stuff you're passionate about. Transform into a courageous war-horse that perseveres through any difficulty.
Lessons in this Module
The secret to loving your life
Passion or purpose?
Courage in tough times
Determination makes it happen
Module 5: Emotional Control
Be the captain of your emotional ship. Evolve into a leader that learns from negative emotions and experiences, as opposed to succumbing to them.
Lessons in this Module
Understand what triggers your emotions
Get to know your emotions
The two brains need to talk with each other
Emotional competence
Module 6: Avoiding Self-Sabotage
The notes module allows learners to take notes during their course and then export their notes at the end of their course.
Lessons in this Module
Never confuse memory with facts
Why we make bad decisions
Learned helplessness
Choose your attitude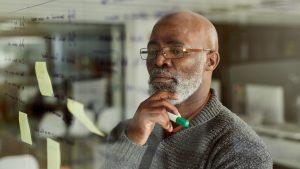 Module 7: Adjusting Your Viewpoint
Decrease anxiety and stress by learning to better organize your day and plan for the occasional, but inevitable obstacle.
Lessons in this Module
Multi-tasking
Visualize your success
Self-talk
Use neuroscience to organize your day
Module 8: Leading a Life of Action, Awareness, and Authenticity
Experience a truly authentic version of yourself. Develop adaptability skills, plus confidence and an appreciation for challenges that will always make you dependable to others (and yourself).
Lessons in this Module
Cognitive dissonance
Values
Choose your struggles
Authenticity
Copyright 2023 – LaRae Quy – All Rights Reserved